Two Storey Country House in Clane, Co. Kildare
This large 4 bedroom house in Clane features large openings for south facing windows which flood the master bedroom and dining room with light. A covered patio area and a soon to be completed stone feature wall give this beautiful home a vibrant outdoor space that can be enjoyed in rain or shine.
Two Storey New Build in Gowran, Co. Kilkenny
This unique home is finished with Tegral Cedral Cladding and Fibre Cement sheeting, thus blending in with its surroundings. The large elongated windows brighten the home and offer scenic countryside views. The windows host Brise Soleil Sunshades in keeping with the elegant nature of this beautiful house.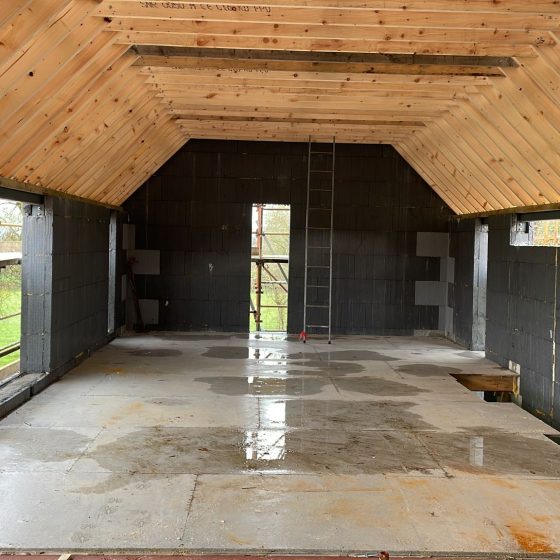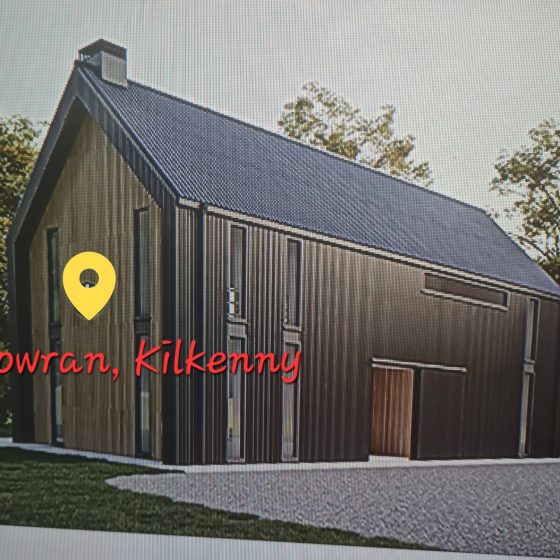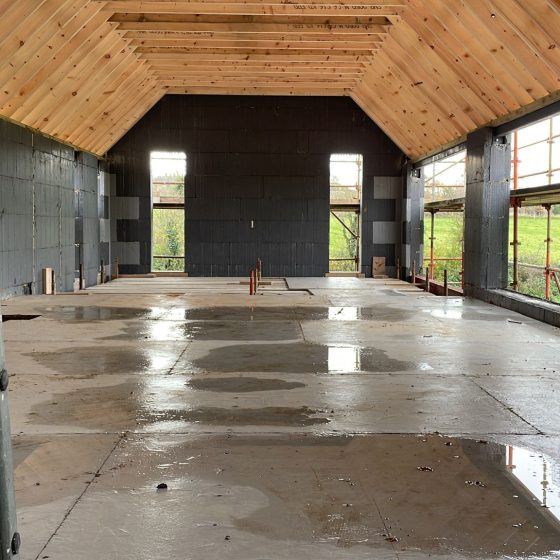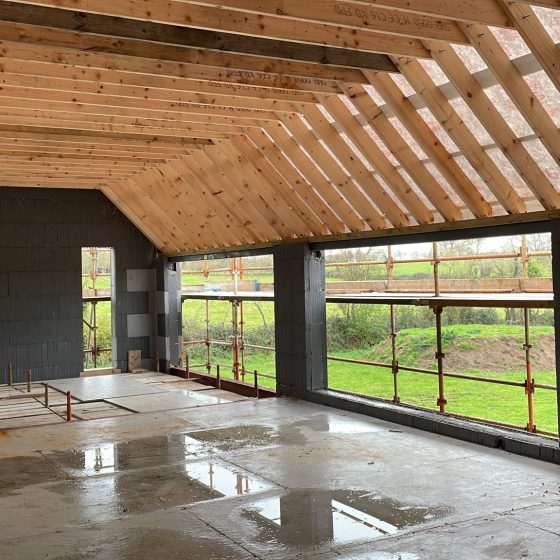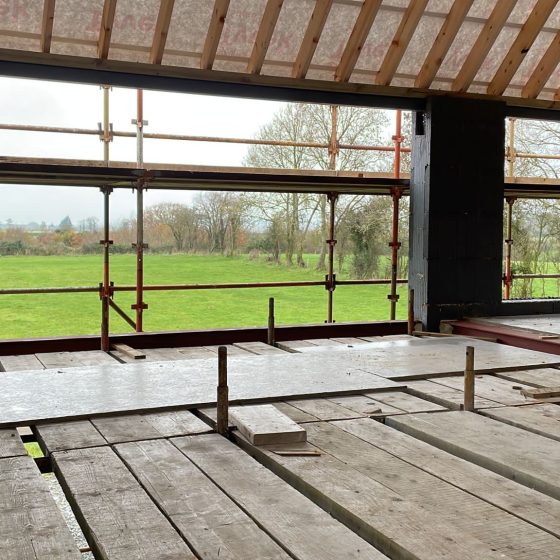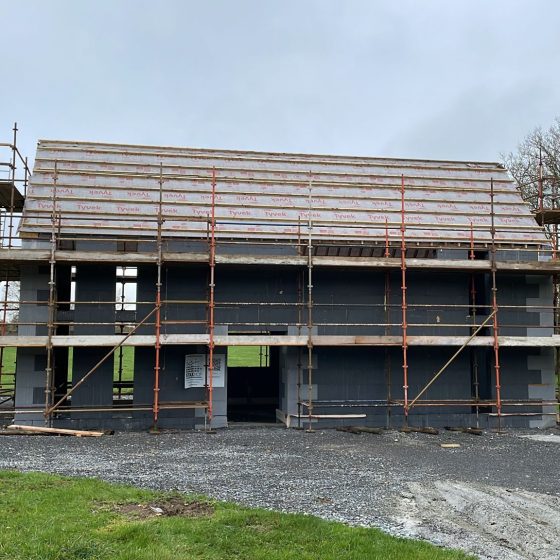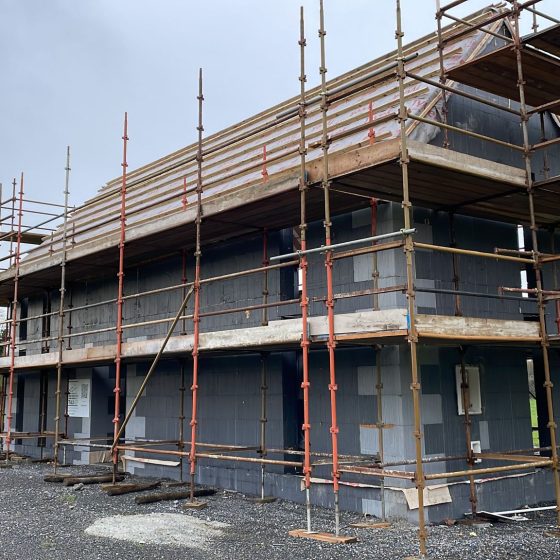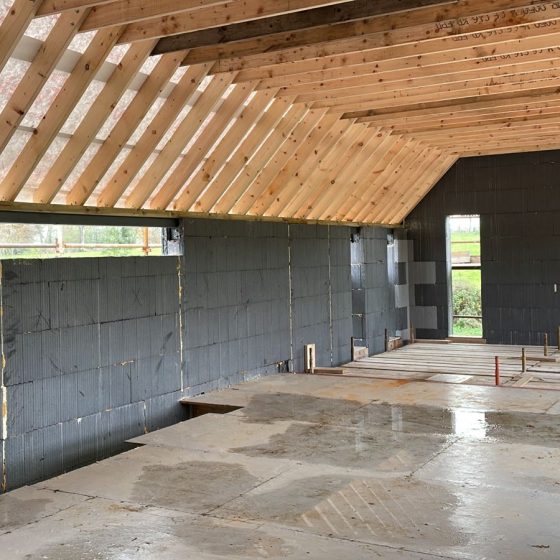 Bungalow in Caragh, Co. Kildare
This large four bed bungalow features a fabulous corner window, along with vaulted ceilings. This collection of images displays perfectly the building process we employ here at Stax, starting from the ground up with our foundations, and finishing with all external walls built and ready for a roof. We can use ICF to create any wall shape or window opening, as can be seen with the circular windows on the gable ends of this house.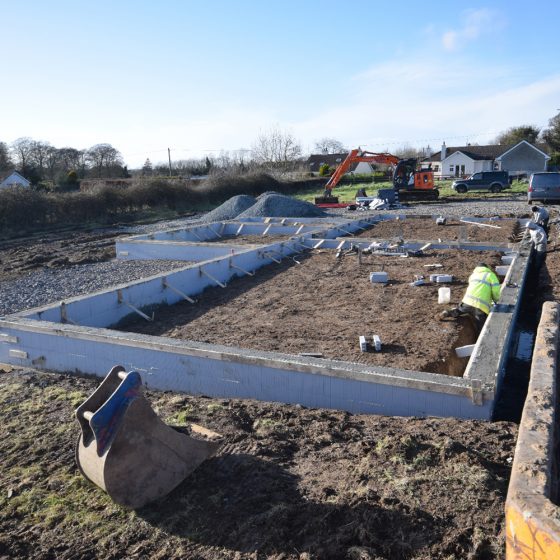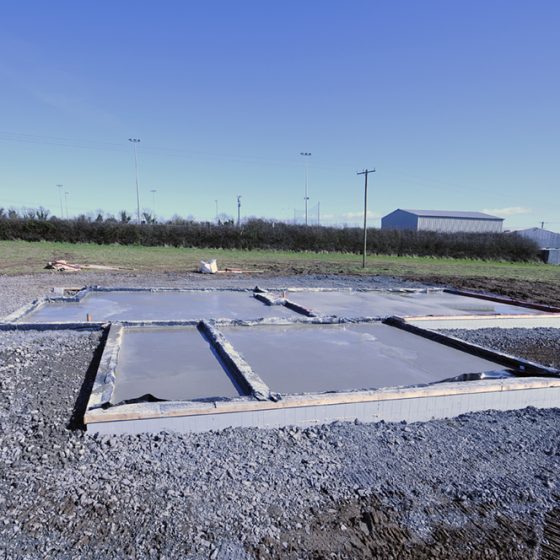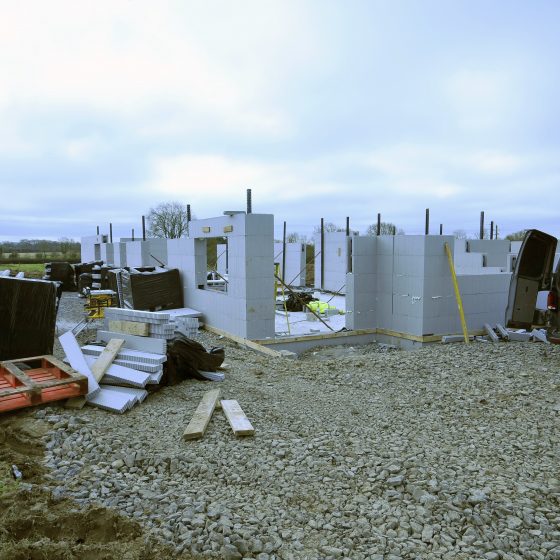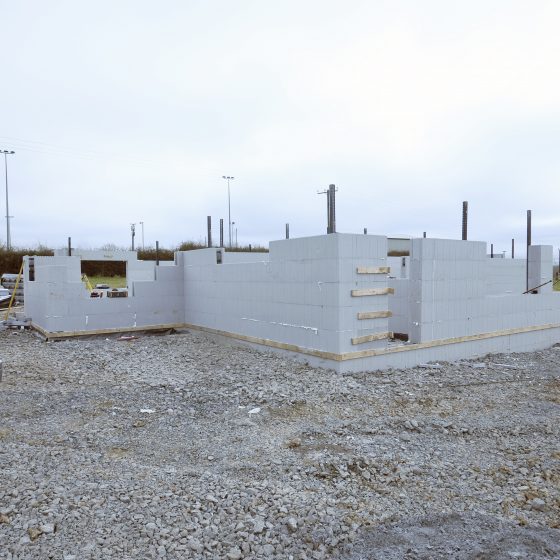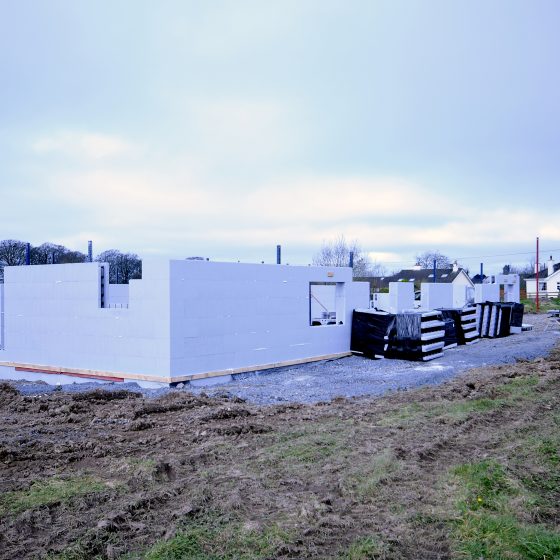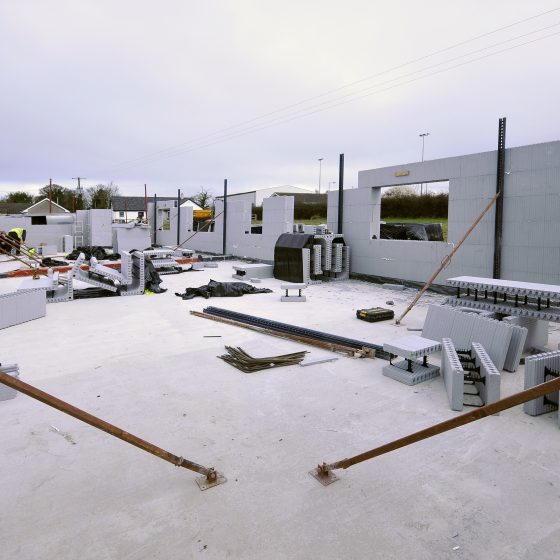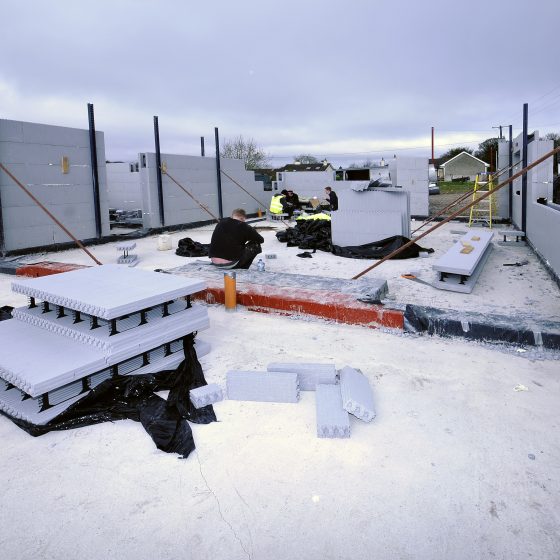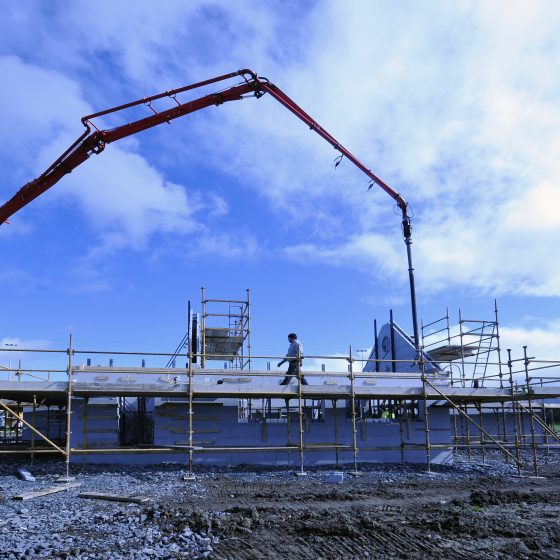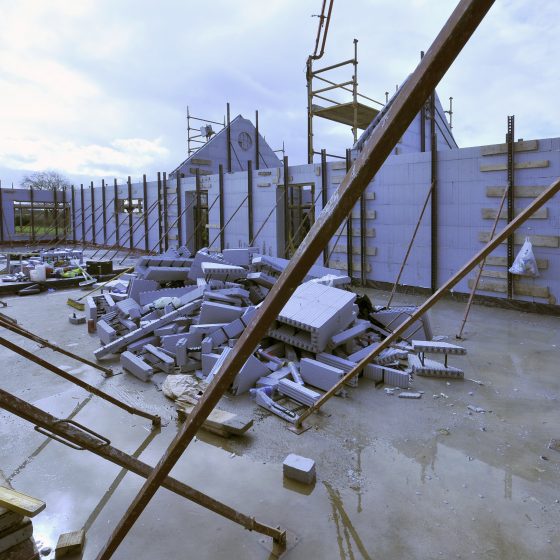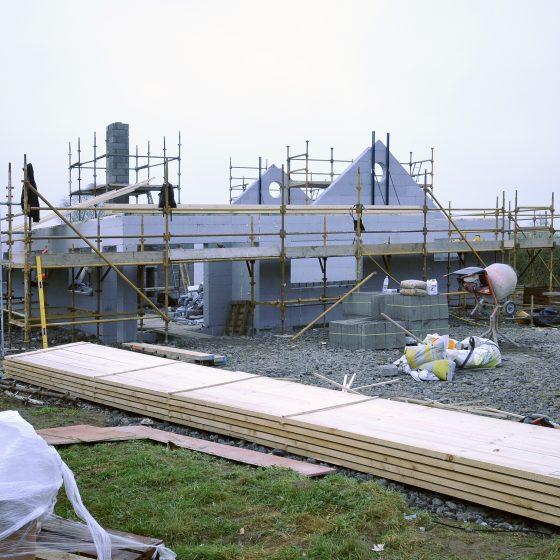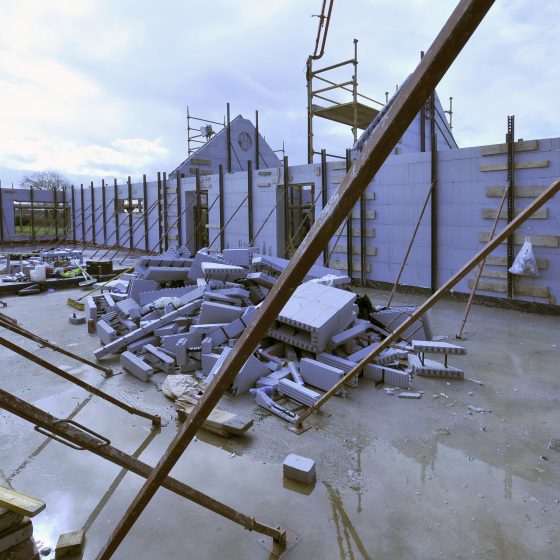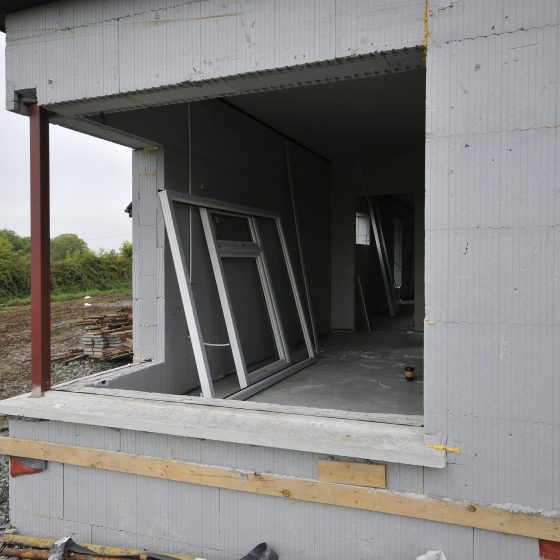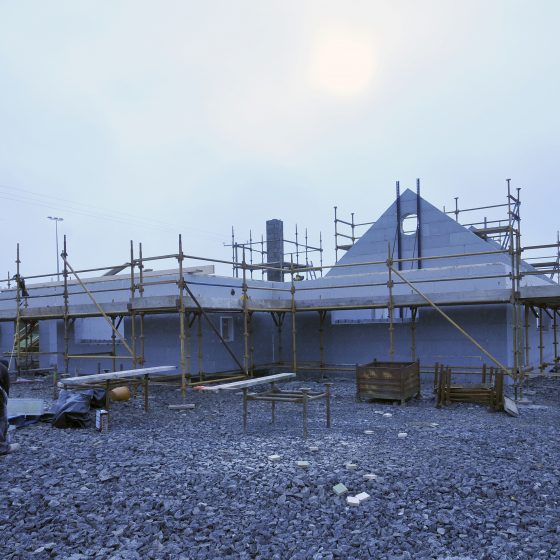 4 Bed Bungalow in Caragh, Co. Kildare
4 bed bungalow featuring large west facing gable with exquisite oversized corner window to dining area. This house sports high ceilings in kitchen/dining area for a bright airy atmosphere.