Kilcock, Co. Kildare
This large bungalow features a large traingular window above the front door, along with uniquely shaped windows in the gable of the house. ICF can be used to create a variety of openings in all shapes and sizes.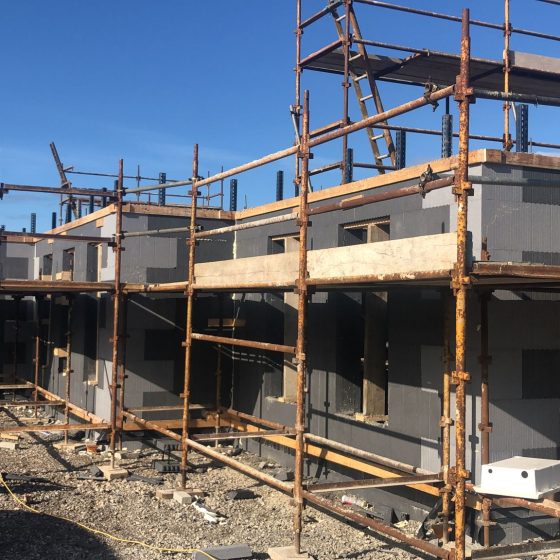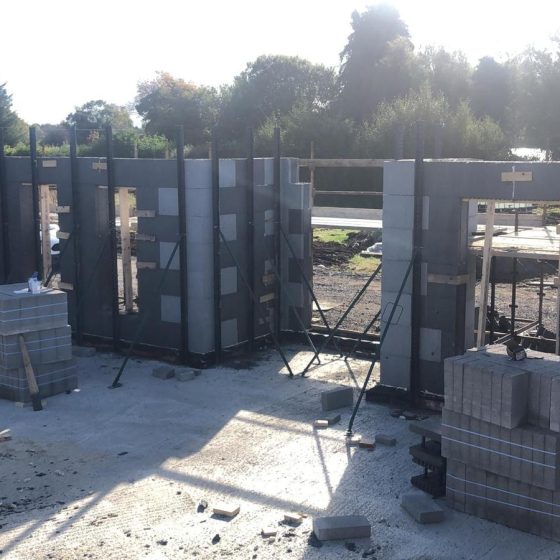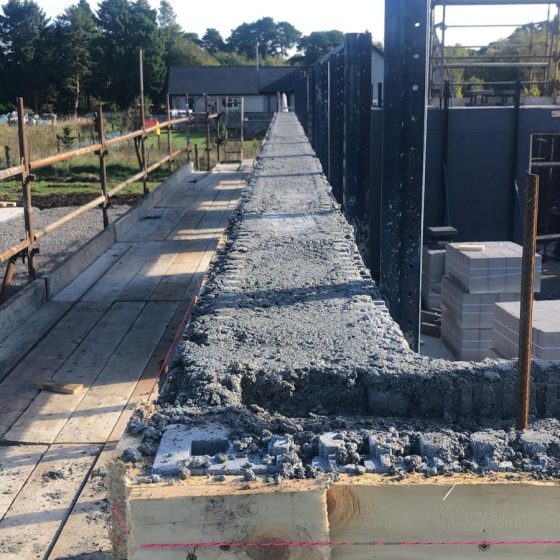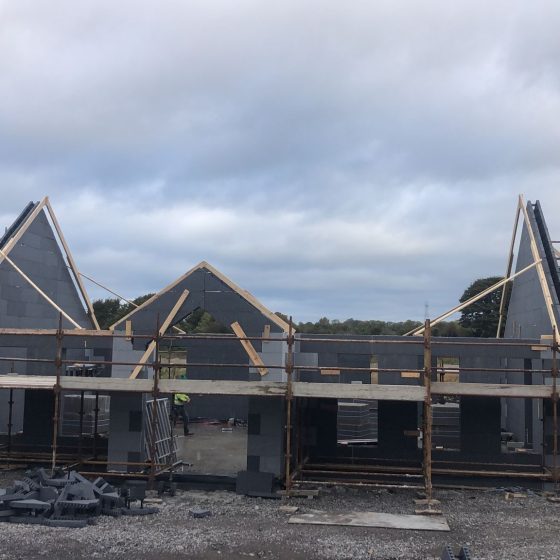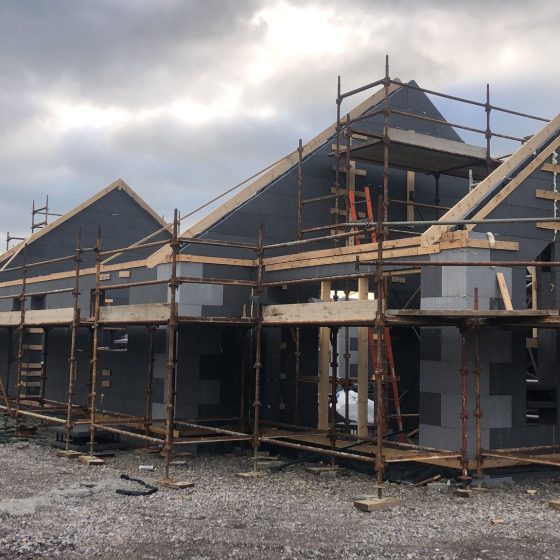 Tullamore, Co.Offaly
This 2 storey new build contains 3 bedrooms and a large kitchen area. These images show the beautiful completed build alongdside the process of pumping concrete into the cavity of our ICF walls.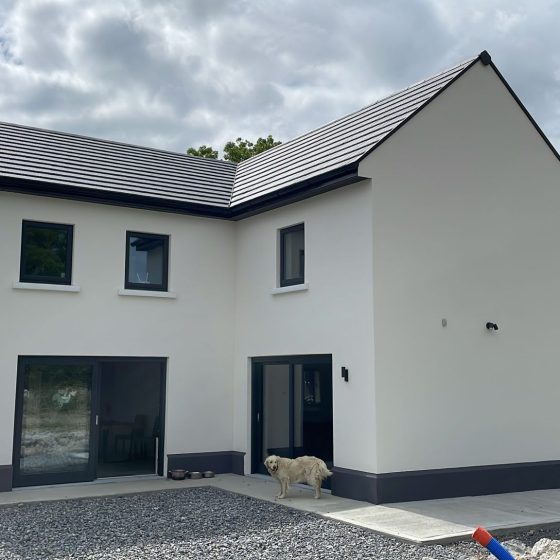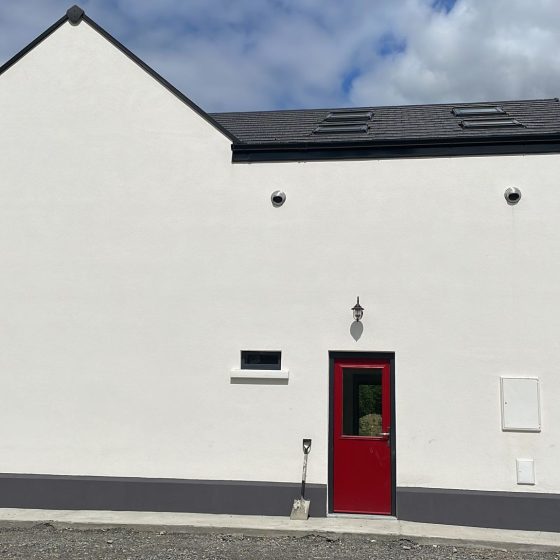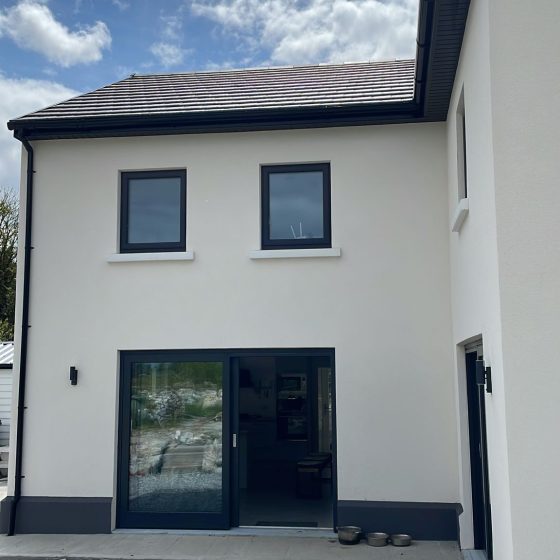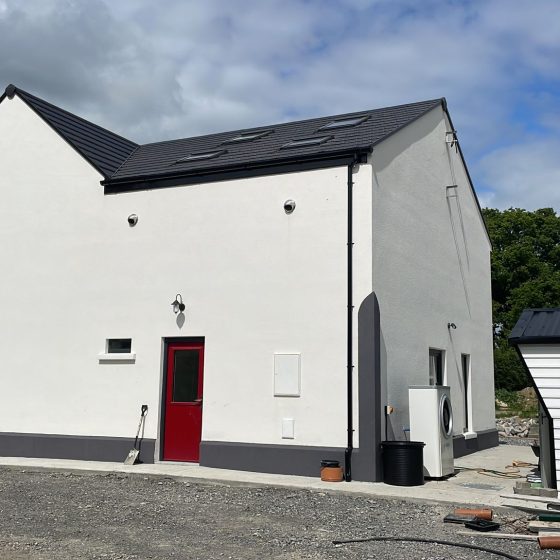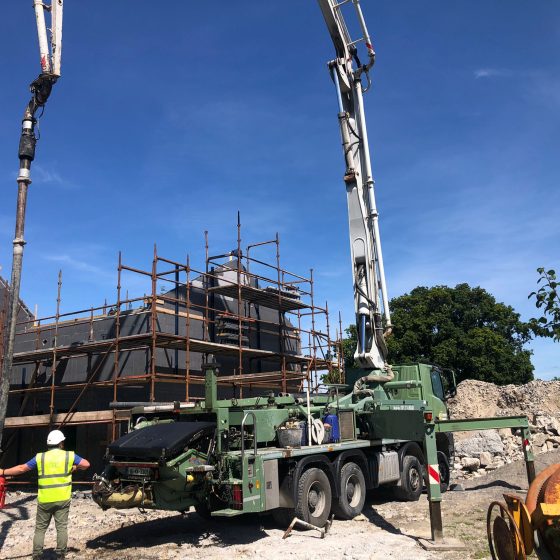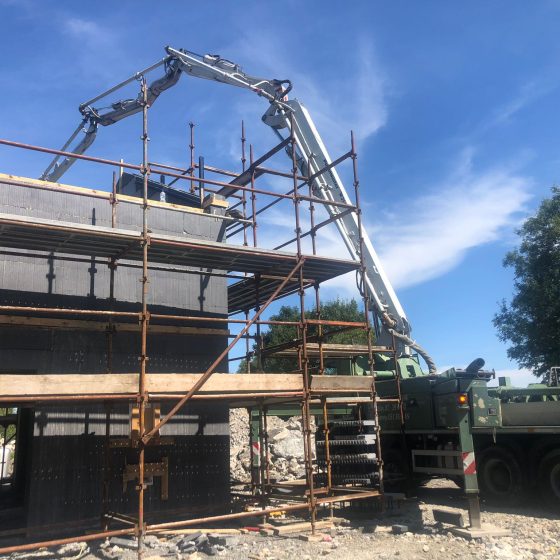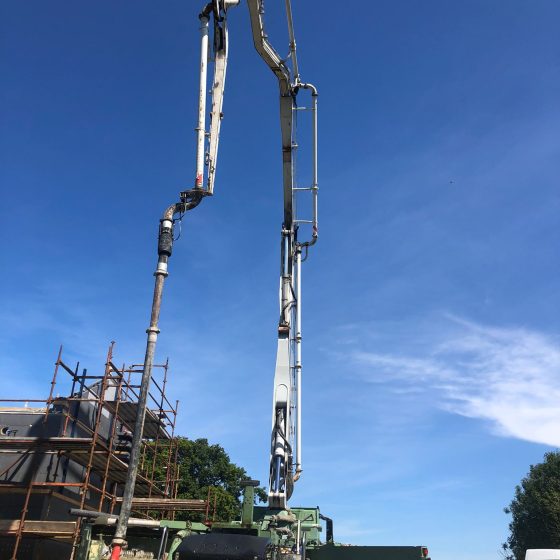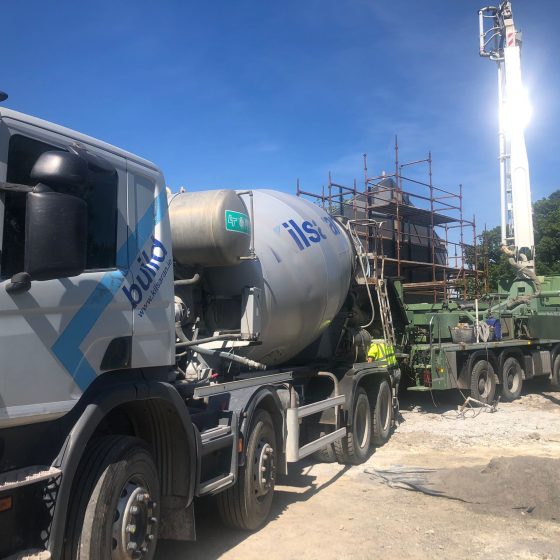 Ballinagore, Co. Westmeath
Upon completion of this large, two-storey house, the front and back both contained elegant feature stone walls, which can be attached to the exterior of ICF walls.
New Ross, Co. Wexford
This 3 bedroom house in New Ross was a detailed build combining the main construction elements, including a precast basement and cantilevered balcony, complete with a flat roof. 
Corrandulla, Co. Galway
Located in beautiful rural county Galway, this large 4 bedroom house was built with the 350mm thick block.